Kindergarten Certificate Templates for MS Word
Knowledge and education have a way of transforming the most ill-mannered into someone having manners and values. It is not an easy task and can never be achieved overnight because transformation processes are very slow and take time to invade the mind and make their place forever. Schools are the places that take on this difficult task and provide a person with the ability to change the world.
Kindergarten also referred to as preschool, is an institute for young children ranging in age from 4 to 7. It serves as a school for young kids but without any burden of studies. Kindergarten teachers are trained to take care of kids so that they do not fear the environment and people when they finally enter school. Many activities are conducted at kindergarten to keep children busy and also provide them an environment where they learn and make friends. All activities are directed to make children learn in a fun manner, so they do not consider it as a burden.
Certificates are official documents handed by the administration as a token of appreciation. Certificates are distributed to enhance the participation of kids and individuals in different activities. Kindergarten certificates are the awards handed to kids to boost their morale and allow them to participate more.
Various activities are arranged by the administration to maintain the interests of the students and wear off their fear of school. They prepare them for upcoming classes at school and their seriousness. Activities at kindergarten may include painting, coloring, drawing, games, etc. It not only develops the interest of the kids but also engages them for a while. It keeps their energy maintained and enhances creativity.
Design
Designs of kindergarten certificates are colorful, and several points are considered while designing them,
Use vibrant colours to attract the attention of kids
Funky texts can be added to seek their interests
Do not make certificates boring by using dull colours
Cartoon characters can be designed on certificates that are liked by kids
Kindergarten certificates can be designed by the staff member or anyone from the administration who has a bit creative side as they are qualified to design these.
Templates of certificates are provided on the internet and can be easily used after they are downloaded and required fields are filled. These templates are provided by the people who once created them and then thought of helping others by saving their time.
In addition, specific templates are also provided on the internet that can only be used after paying their required fees. It is a way of earning money in which people provide locked templates on the Internet which can be seen but not downloaded. They can be used after their fees are paid and required fields are filled.
Services of freelancers can also be used for designing purposes as hundreds of them are found on freelancing websites and offer their services at a price.
Significance
The importance of kindergarten certificates can be evaluated from the following points,
It helps in enhancing morale of the students to participate in activities
It helps them in making friends
It finishes the fear of new people, place
Sample Templates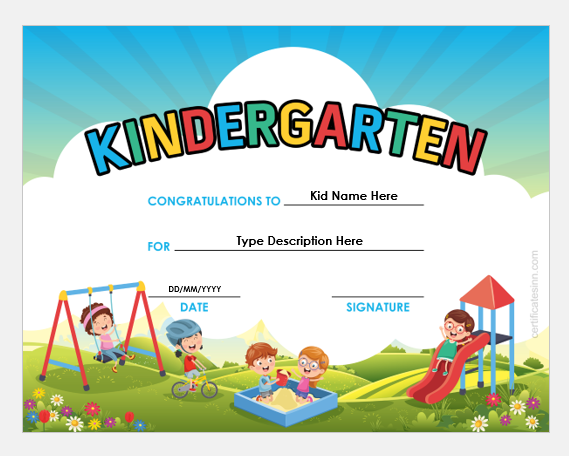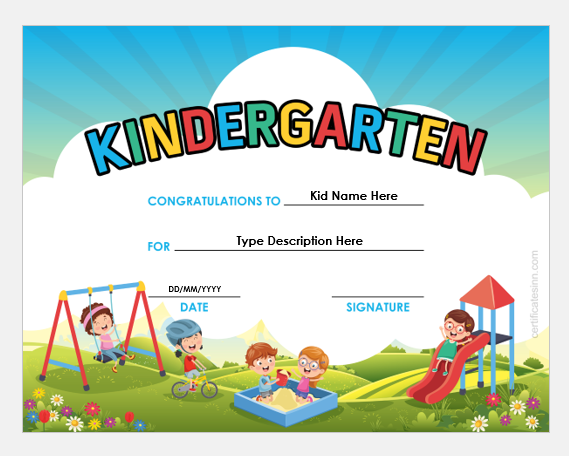 Size: 5MB Word .docx File Version 2007/later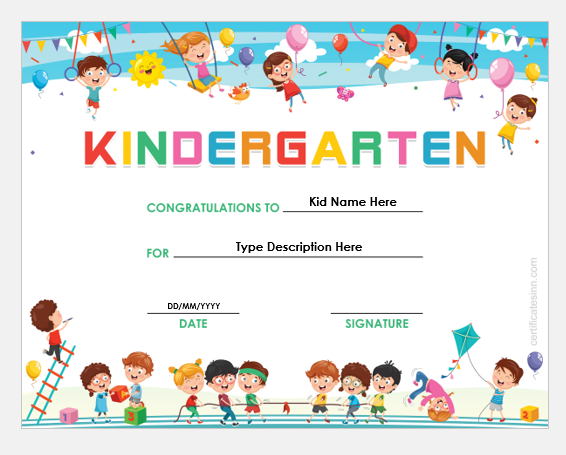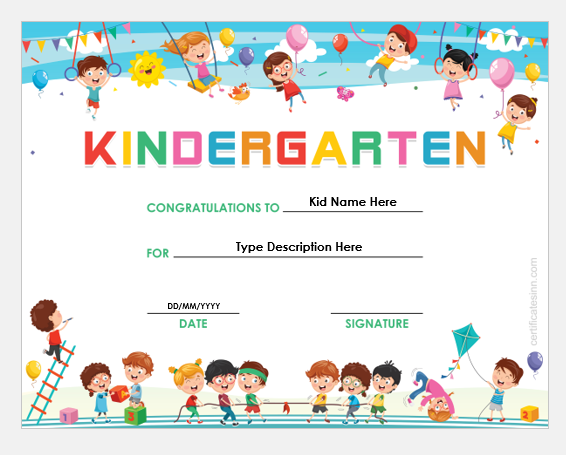 Size: 4MB Word .docx File Version 2007/later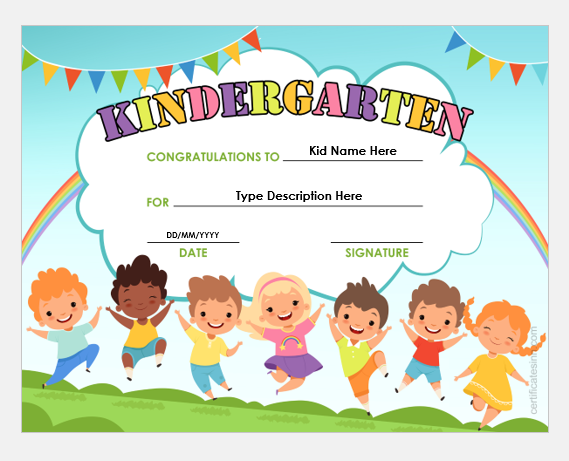 Size: 4MB Word .docx File Version 2007/later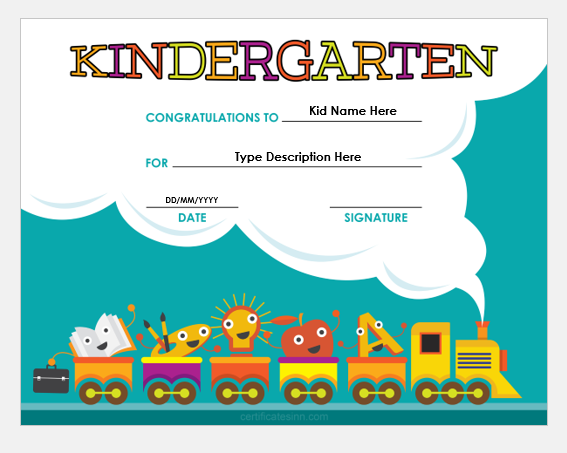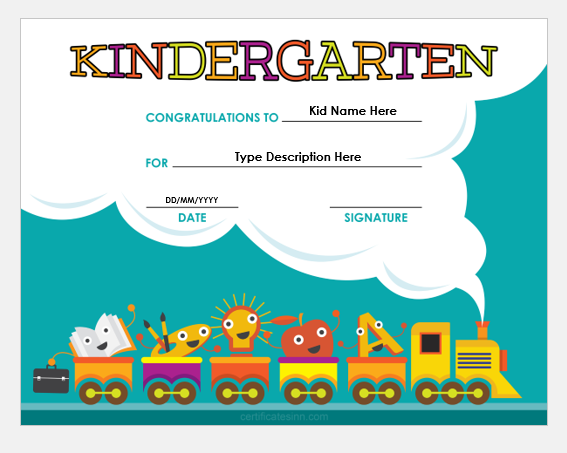 Size: 3MB Word .docx File Version 2007/later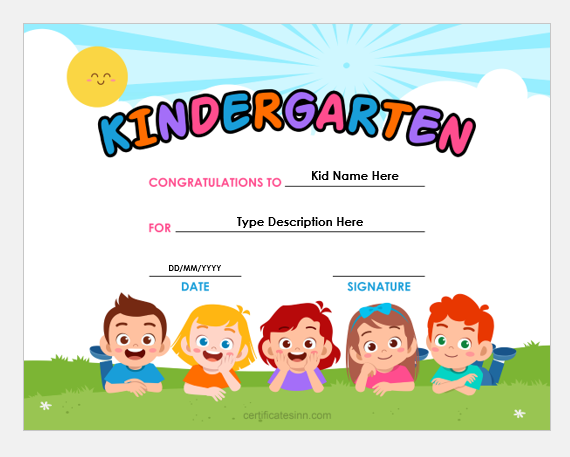 Size: 3MB Word .docx File Version 2007/later